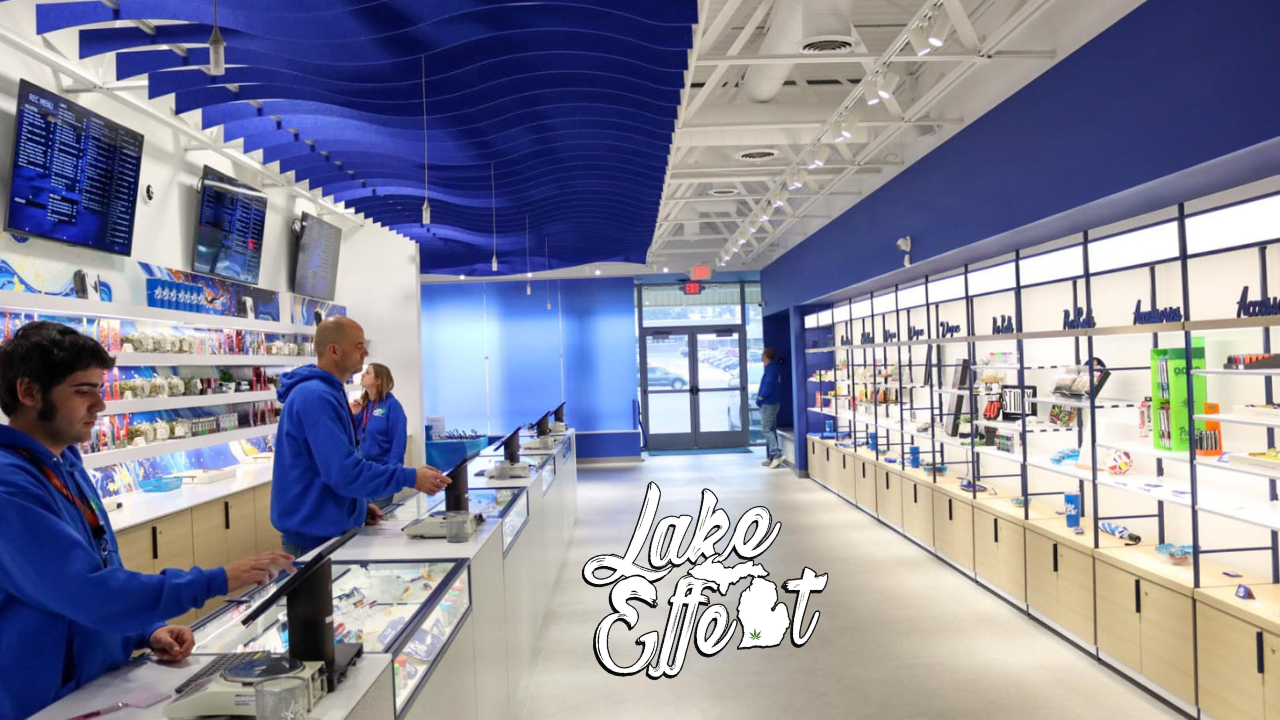 24 hour Drive Through
Dispensary Westnedge in Kalamazoo
Are you looking for a convenient and safe way to purchase cannabis products? Look no further than the Lake Effect 24 hour Drive-Thru Dispensary in Kalamazoo Michigan! Located on Westnedge Avenue, our dispensary offers customers an easy and hassle-free way to get their favorite recreational or medical marijuana products all day long.
Check out our 24 Hour Drive Thru Recreational Dispensary Near You
With extended hours of operation and a wide selection of top-quality cannabis products from Michigan vendors, Lake Effect is sure to be your go-to spot for all things weed! Keep reading to learn more about what makes our dispensary so great.
At Lake Effect 24 hour Drive-Thru Dispensary, you can expect to find only the highest quality cannabis products. From recreational flower to concentrates, edibles, and topicals, our dispo has something for everyone, and it's all easily accessible through your car window!
24 hour Drive Thru Medical Dispensary
Our Portage location is proud to be the first medical dispensary in Michigan and we remain committed to providing our customers with top-notch service and quality products at our Kalamazoo location. Our 24-hour drive-through allows our medical customers to quickly get the relief they need without having to leave their cars.
We offer a wide selection of medical marijuana products, including tinctures, oils, edibles, topicals, as well as flower strains. With many years of experience in this industry, our staff is well-equipped to provide helpful guidance on dosage and product recommendations for our patients.
Our priority is safety and satisfaction; so whether you're visiting us for medical or recreational purposes, we guarantee you'll have a pleasant shopping experience with us. We look forward to continuing to serve the people of Kalamazoo for years to come!
View this post on Instagram
Why We're are the Best
You'll always know that your cannabis products are top-notch because Michigan law requires rigorous testing of all our products for contaminants and potency!
Additionally, our knowledgeable staff will be happy to answer any questions you may have and make suggestions regarding the right products for your needs.
As well as offering a wide selection of cannabis products (including Blues Brothers cannabis products), Lake Effect offers extended hours of operation to ensure customers have access to the products they need. Whether you're craving late-night munchies or morning relief, we've got you covered.
Our dispensary also offers a unique rewards program that allows customers to earn points on all purchases. The more points you accumulate, the bigger the discounts you receive on future orders. So not only do you get access to high-quality cannabis products, but Lake Effect also helps take care of your budget.
Through the online ordering system, our dispensary makes it easy to shop for whatever you need from the comfort of your home. Ordering is simple and secure, so you can get what you want without hassle.
Plus, delivery is available in some areas if that's more convenient for you.
Overall, Lake Effect is the perfect destination for all your cannabis needs. With a wide selection of products, great customer service, and an awesome rewards program, you can't go wrong.