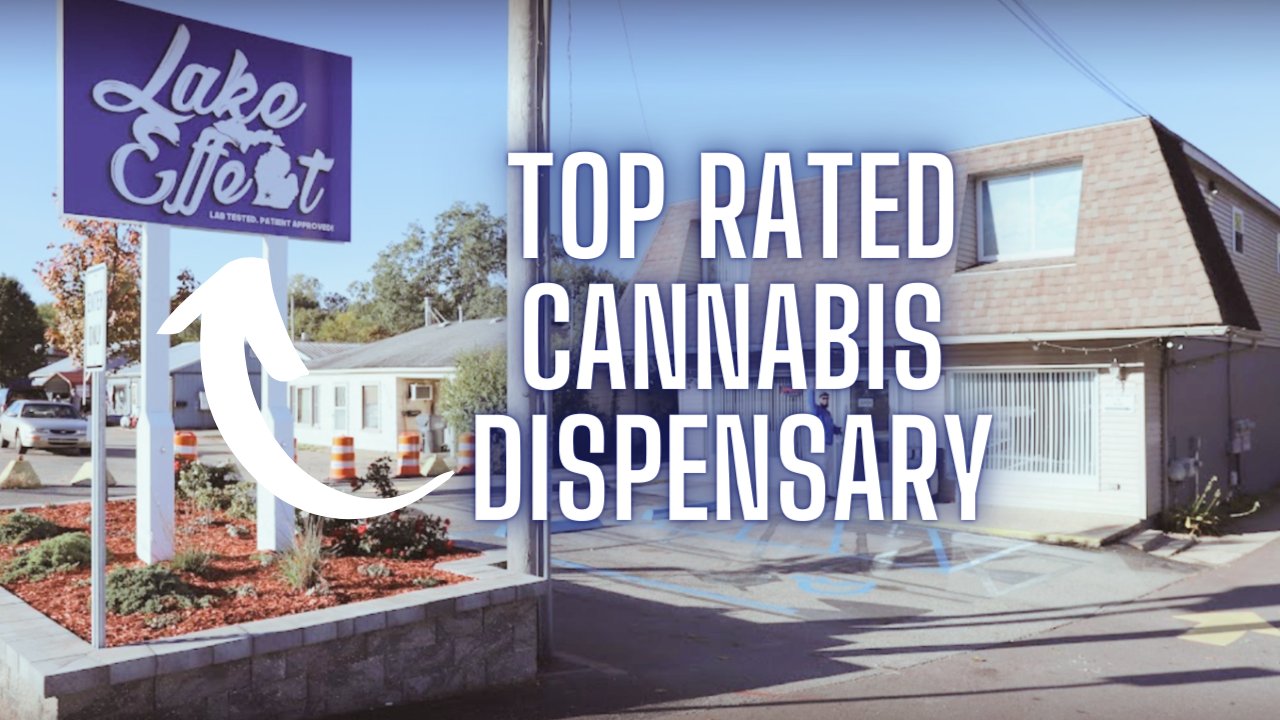 Celebrating Lake Effect's Portage Location Being Named One of Michigan's Top-Rated Dispensaries
Celebrate with us as Lake Effect's Portage location has just been named one of the Top Rated Cannabis Dispensaries in Michigan By Benzinga.com! Find out why we made the list, and why you should visit them to find the finest cannabis products in the state!
What Makes Lake Effect Portage Stand Out?
At Lake Effect Portage, you will find only the highest-quality cannabis products. We pride ourselves on providing customers with the best possible experience, making sure that they feel welcome and comfortable while they shop with us. With knowledgeable staff and a wide range of products to choose from, we make sure that everyone who visits us leaves feeling satisfied. Don't sleep on our discounts either!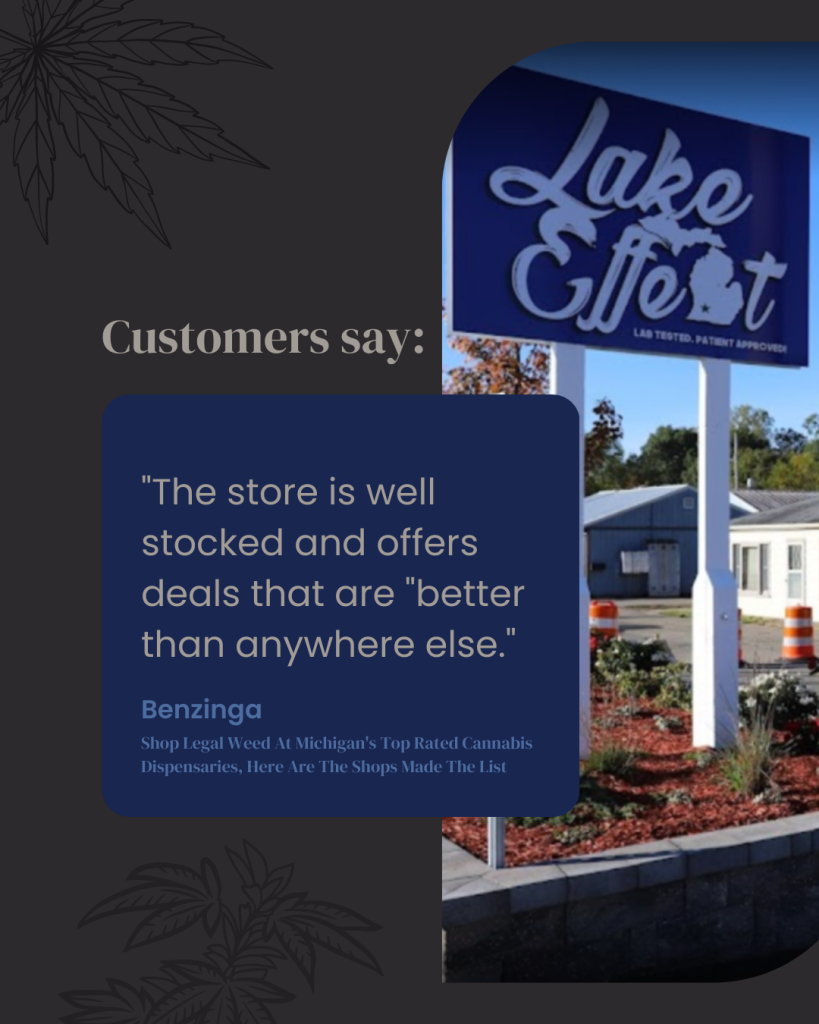 Another top choice for marijuana enthusiasts in Michigan, the Portage-based shop offers quality cannabis products at approachable prices. -Benzinga
What Products Are Available at Lake Effected Portage?
We offer a wide range of cannabis products, catering to both medicinal and recreational users. We specialize in high-quality cannabis flowers, tinctures, edibles, topicals, concentrates, and more.  Additionally, we regularly have deals and specials available every day! To see their current deals and product offerings, check out Lake Effect Portage's medical and recreational menus.
Customer Reviews of Lake Effect Portage
Our customers praise our friendly staff, knowledgeable budtenders, and the variety of products available. They also appreciate the cleanliness of the store, as well as its affordable prices. Many customers have commented on how quickly they've found relief from their symptoms after using their products.
Read more Lake Effect Portage Reviews Here!
Overall, reviews of Lake Effect Recreational and Medical Marijuana Dispensary – Portage are overwhelmingly positive. Customers seem to appreciate the great customer service, quality products, and low prices. Those who are new to purchasing marijuana for medical purposes express relief at the amount of knowledge possessed by the budtenders at the dispensary. People who have purchased from Lake Effect recreational dispensary tend to speak highly of it when they share their experiences with others.
In conclusion, Lake Effect is a top-tier cannabis dispensary in Portage, Michigan, that offers an array of quality cannabis products to both medicinal and recreational users. They offer a wide range of cannabis products, including tinctures, flowers, edibles, topicals, concentrates, and more, all with various strains and potencies. The dispensary is recognized for its knowledgeable and friendly staff, who are always eager to assist customers with their needs. At Lake Effect Portage, customers are always able to take advantage of a variety of deals and specials. We are proud to be named one of the best dispensaries in Michigan by Benzinga and encourage anyone looking for the best cannabis products in Michigan to visit us at Lake Effect Portage. Don't hesitate to check out our medical and recreational menus on our website to view our current offerings!