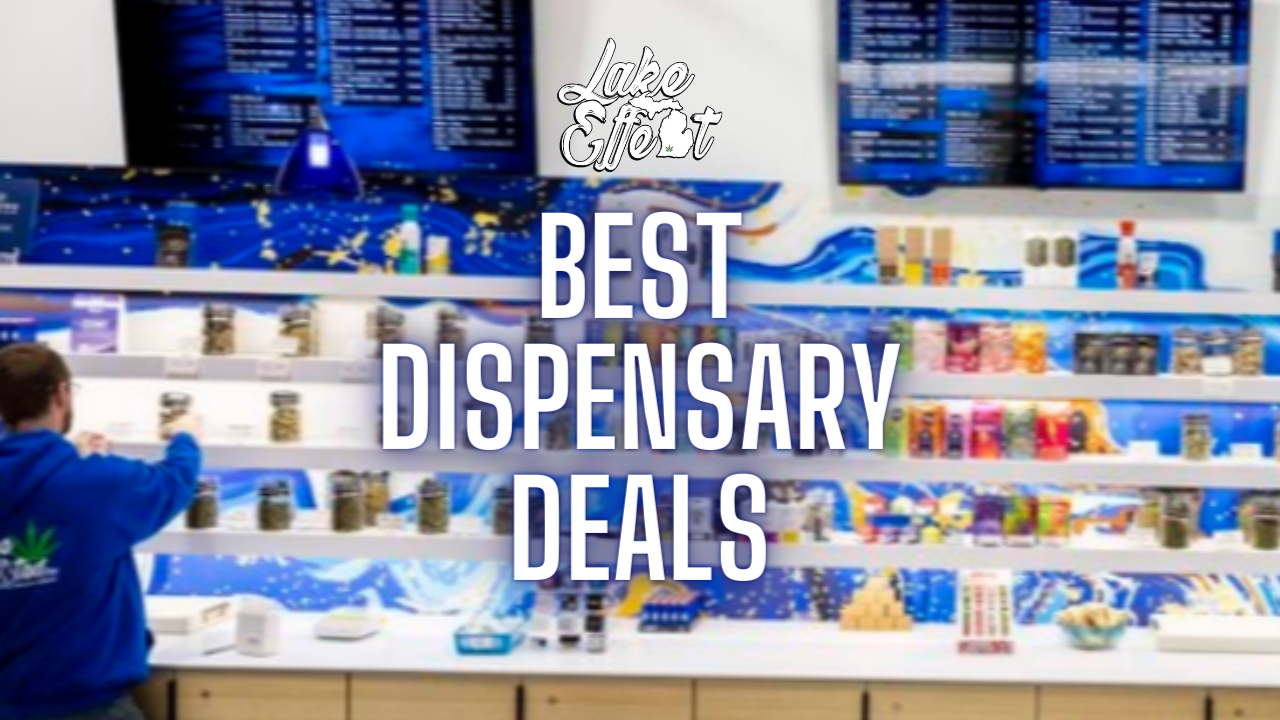 What Dispensary Has the Best Deals?
Want to find the best cannabis deals in Kalamazoo and Portage? Look no further than our Lake Effect dispensaries located in Portage, MI. Lake Effect offers great daily weed deals, holiday specials, and exclusive discounts you can't miss! We're committed to providing the best possible experience for our customers. In this blog post, we'll look at Lake Effect's commitment to quality and providing the best deals in town. We will also examine our loyalty program, daily deals, and holiday specials.
Lake Effect's Cannabis Products
Lake Effect Dispensaries offers a wide variety of cannabis products, starting with traditional flower. They carry Indica, Sativa, and Hybrid strains all with different and unique effects. With lots of options to choose from, customers are sure to find the strain that suits their needs.
Additionally, Lake Effect carries edibles and concentrates. Topicals and tinctures are also available for those who don't like to smoke.
We're committed to providing the highest quality products to our customers. All of our cannabis products are stringently tested for safety and potency, ensuring that you receive exactly what you paid for. Our helpful staff can also answer any questions you may have!
All of these products are some of the amazing available weed deals near you!
Dispensary Deals Loyalty Program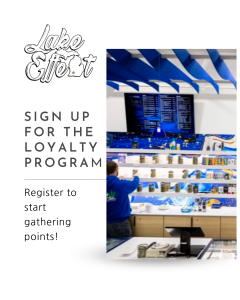 Lake Effect offers a great loyalty program to reward its customers for their continued patronage. With our loyalty program, customers can quickly and easily sign up to become a member and start earning rewards points with each purchase. The app also allows customers to redeem points for discounts on their next purchase, making it even more convenient to save money.
For every dollar spent at our dispensaries, customers earn 1 point, which can be used towards future purchases of products in-store or online. Points never expire, so members can save them over time and enjoy larger discounts when they have accumulated enough points.
The loyalty program also occasionally offers exclusive member-only discounts,  so you know you're always getting the best deals at Lake Effect.
Lake Effect's Daily Weed Deals
Lake Effect offers a wide range of daily special deals and discounts, which are prominently displayed on their menus and homepage, so you can always find great value for your money.
Some of Lake Effect's most popular daily deals include ounce deals, flower deals, and edible deals. Specials are always being added, so customers should stay tuned to take advantage of the best possible discounts.
Check out our Home Page for our Weed Deals Flyer! at both of our locations.
Or you can take a look at our menus!
Lake Effect's 420 Holiday specials
Lake Effect offers special deals for major holidays such as 4/20, Memorial Day, and the Fourth of July. On special days like these, customers can look forward to additional discounts, exclusive product offers, and more. This makes it easy for customers to find unique items to celebrate their favorite holidays – all while saving money at the same time!
At Lake Effect, we aim to provide top-quality products and superior customer service. We offer great deals on our extensive inventory of high-quality cannabis products, which we update regularly.
Finding the best dispensary deals can be a major challenge, especially during the holidays. At Lake Effect, we understand this dilemma and strive to provide our customers with unique items at unbeatable prices. We are dedicated to helping our customers find the perfect products for their holiday celebrations.
Visit Lake Effect today and experience the best deals on high-quality cannabis products in Kalamazoo and Portage, backed by their commitment to customer satisfaction and loyalty program benefits.